"Family catechesis precedes, accompanies, and enriches other forms of instruction in the faith. Parents have the mission of teaching their children to pray and to discover their vocation as children of God."Catechism 2226
Religious Education meets weekly on Wednesdays from 6:00-7:00 PM at Pope John Elementary.
Please click the image to take you to the online registration for Religious Education.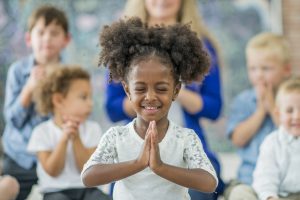 Any Questions Please Contact: Ms. Michele Stuart at 812-701-2906 or Mr. Joe Seaver at 812-599-0773