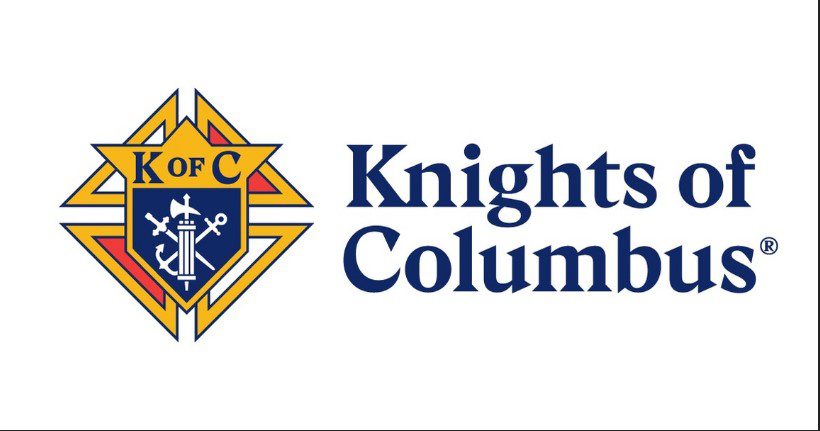 The Real News of Fr. Riehl Council # 934
Madison, IN. 47250
Knights of Columbus
812-273-1537
Coming Events
April
10: 4th Degree Rosary at 6:30, Meeting at 7:00 PM
12: Council 324 Rosary at 6:30, Meeting at 7:00 PM
14: Second Friday Meal. Bob Schafer's famous Swiss
Steak Meal with the fixings.
May
5: First Friday Devotion-7:00 AM Mass with adoration to follow.
First Friday Meal at Nor Rose Lodge
12: Second Friday Meal: Bob Schafer Swiss Steak and
Fixins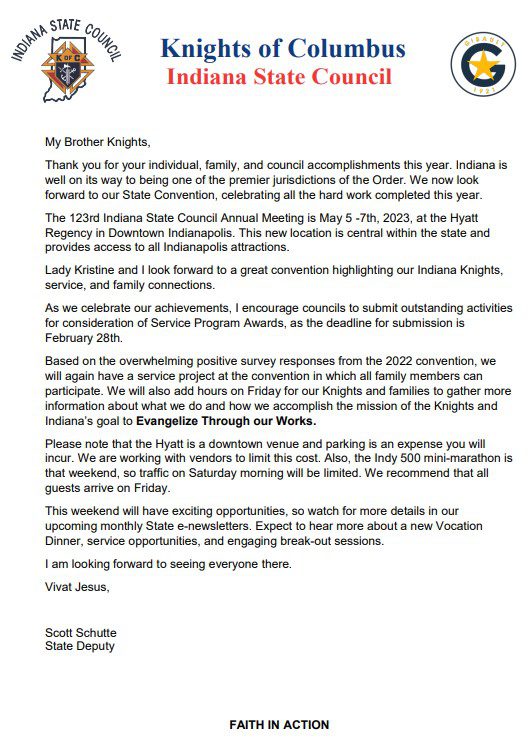 Knight of the month –
Family of the month –
End of Month meals
Contact either Benny Kelly
812-265-4399 or Mark Cheatham at 812-801-1175 for information if you
would like to help. Many hands make short work of the delivery time
spent.
Corporate Communion
The next corporate communion is on Saturday, July 29, at the 6 O'clock Mass.

Friday meals
All meals are complete with side dishes, desserts, and non-alcoholic drinks. The bar
is open to obtaining alcoholic beverages.

Adoration
First Friday Mass is at 7:00 AM Adoration starts right after Mass.
The Holy Hour of Adoration starts at 8:00 AM for the increased vocation
to religious life followed by Benediction at 9:00 AM. The Knights have
been doing this for over 30 years. It includes prayers from a
booklet available when you come into Church. There is a lot of time
between prayers for private adoration. If a Knight can not make it
for the Mass, they can come by 8 AM or a little later for the final
Benediction.
They are also sponsoring a Wednesday Adoration from 5:00-7:00 at St.
Patrick Chapel.