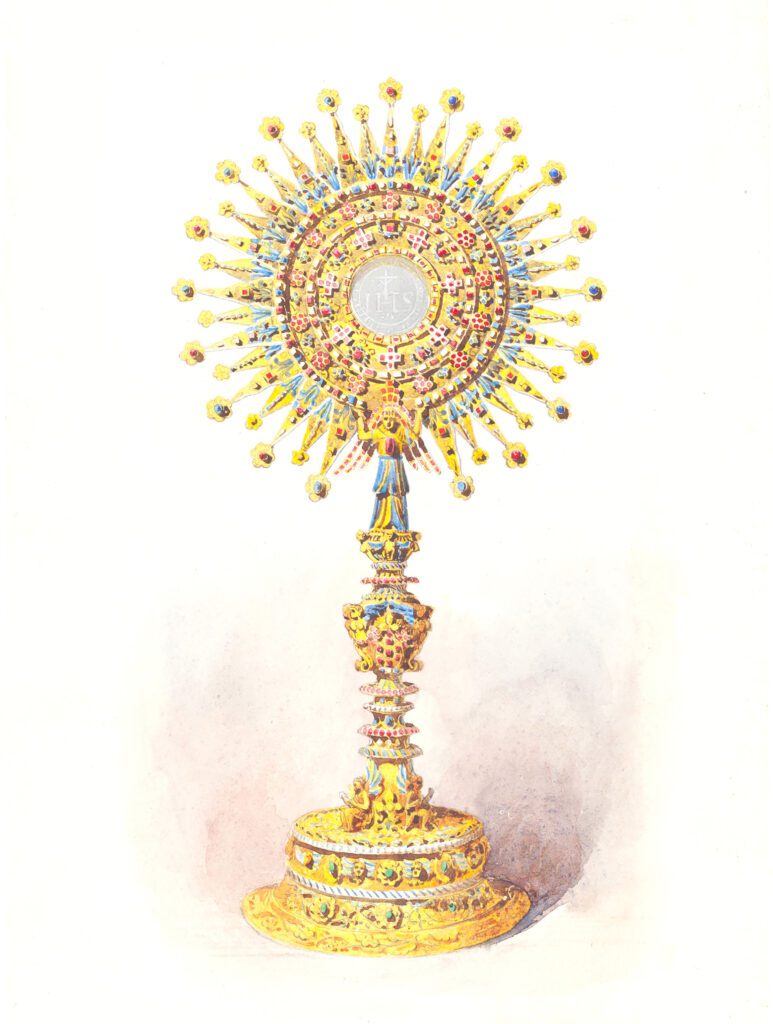 Eucharistic Adoration for the Prince of Peace Parish!

Beginning Wednesday, March 29th, Eucharistic Adoration hours were extended by two hours from 3-7.
On April 5th the new times will be from 1-7 PM. Please consider giving time to Jesus.

In the summer of 2022, the Eucharistic Revival kicked off and will conclude in the summer of 2024. This is a perfect opportunity to become closer to Jesus in the Eucharist. Don't hesitate to get in touch with the office or Karen Terlinden at 812-599-4406 if you would be interested in committing to a date and time, Wednesday of the month, and/or a time.
Wednesdays from 1-7 pm 30-60 min increments.
Eucharistic Adoration Sign Up Form
If you are interested in volunteering for Eucharistic Adoration, please complete the form.