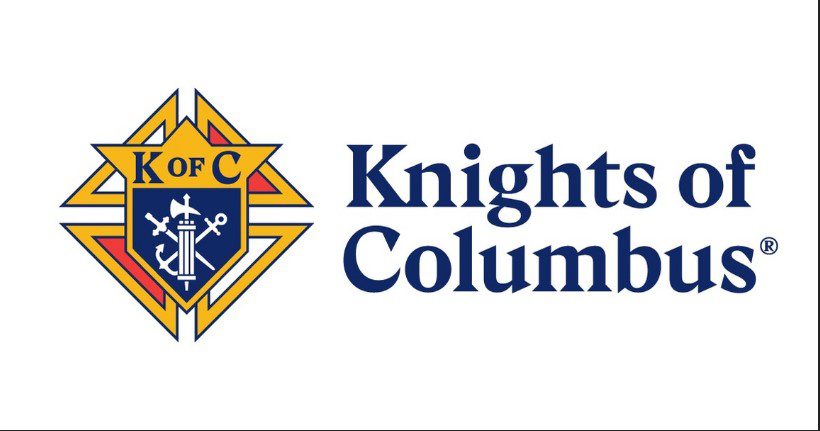 The Real News of Fr. Riehl Council # 934
Madison, IN. 47250
Knights of Columbus
812-273-1537
Coming Events
Jan. 29: Corporate Communion
Feb. 3rd: First Friday Meal
Feb. 8: Meeting with Rosary to begin at 6:30 and Meeting at 7:00
Feb. 10: Second Friday Meal
Knight of the month – Don Wood
Family of the month – Ed and Lisa Schafe
End of Month meals
Contact either Benny Kelly
812-265-4399 or Mark Cheatham at 812-801-1175 for information if you
would like to help. Many hands make short work of the delivery time
spent.
Corporate Communion
The next corporate communion is on Jan. 29, at the 8 O'clock Mass.
There will be breakfast to follow after Mass at the Nor Rose Lodge

Friday meals
Mike is continuing the Fri. meal program on the first two Fridays of
the month. I've noticed that the 2nd Friday is usually Bob Schafer's
famous Swiss Steak. Lent is over so enjoy the meals. All meals are
complete with side dishes, desserts, and non-alcoholic drinks. The bar
is open to obtain alcoholic beverages.

Adoration
First Friday Mass is at 7:00 AM Adoration starts right after Mass.
The Holy Hour of Adoration starts at 8:00 AM for the increased vocation
to religious life followed by Benediction at 9:00 AM. The Knights have
been doing this for over 30 years. The includes prayers from a
booklet available when you come into Church. There is a lot of time
between prayers for private adoration. If a Knight can not make it
for the Mass, they can come by 8 AM or a little later for the final
Benediction.
They are also sponsoring a Wednesday Adoration from 5:00-7:00 at St.
Patrick Chapel.
FEBRUARY 2023 SUPREME CHAPLAIN'S MONTHLY CHALLENGE
"But I say to you, do not swear at all … . Let your 'Yes' mean 'Yes,' and your 'No' mean 'No.' Anything more is from the evil one." (Gospel for Feb. 12, Mt 5:34a, 37)
Jesus here decries casual oaths that offend God, but all sorts of deceitful, blasphemous or obscene language is frequently heard in our society today. Taking the Lord's name in vain — or misusing our gift of speech in other ways — has become commonplace. Showing respect for God is fundamental to the Christian life and doing so in our speech is a pivotal place to start. Let's speak plainly and keep our speech pure and true to honor God.
Challenge by Supreme Chaplain Archbishop William E. Lori:
This month, I challenge you to mindfully practice curbing your tongue, particularly avoiding taking the Lord's name in vain. Second, I challenge you to seek to grow in your respect for God as a Catholic man by participating in the Faith in Action Into the Breach program.
Questions for Reflection:
Do you pay much attention to what you say and how you say it? Do you notice what you hear around you, whether from the people in your life or from media you consume? What are some specific ways you can try to avoid speech that fails to show respect for God?