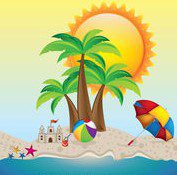 Many of the Parish Office staff take vacations during the summer months. This included Father Chris who will be away from June 19th thru July 3rd.
Beginning June 5th the Parish office will have summer hours of 9 AM- 2 PM.
Please call 812-265-4166 ext 243 if you need assistance.
If you need to reach Fr. Chris, 812-265-4166 ext 241.
We will resume regular hours of 8 AM to 4 PM on Monday, July 31st.